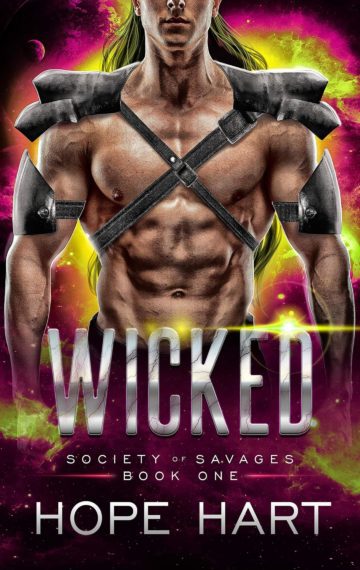 $3.99
Buy Now
Read A Sample
See The Reviews
See The Full Series
Available in:

Kindle, Kindle Unlimited, Print

Pages:

262

Published:

May 28, 2021
When I left Agron, I wanted only one thing:
To make the Grivath pay for what they did to us.
When our space fuel lasts just long enough for us to reach the hub planet Brexos, it seems like everything is falling into place.
But Brexos is run by the machiavellian Malakaz- an alien who now controls our fate with the swipe of one clawed finger.
None of us are entirely happy with the deal we strike, but we have no choice.
It's simple: Bring Malakaz a package in exchange for his help with our revenge.
The problem? One look at that 'package' and my heart stops, every inch of my body on high alert.
Jax has revenge plans of his own, and no intention of falling in line with ours.
His ice-blue eyes seem to look deep into my soul, and I can't seem to stop fantasizing about his hard body pressed up against mine.
Is my retribution more important than my heart? Even if it means Jax loses his one shot at his own enemies?
Even if I lose my one chance… for love?
Wicked is a full-length romance with no cliffhanger and a guaranteed HEA. Society of Savages is a spin-off from the hugely popular Warriors of Agron series and features characters from the Arcav Alien Invasion series. While you may enjoy the series more if you've read the previous books, this is a standalone series.
Read it now