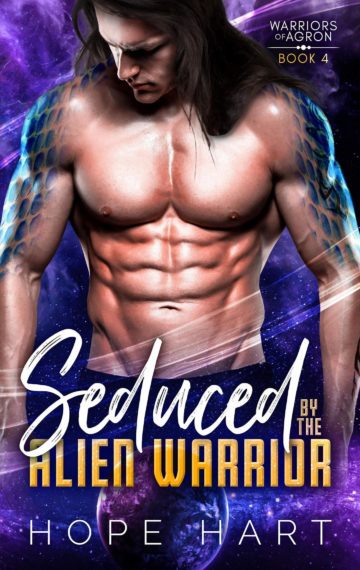 $4.99
Buy Now
Read A Sample
See The Reviews
See The Full Series
Buy The Audiobook
Narrator:

Dana Dae

Available in:

Kindle, Kindle Unlimited, Audiobook, Print

Pages:

188

Duration:

5 hrs and 50 mins

Published:

May 22, 2020
I made a deal with the devil.
Okay, so he's not really the devil, but he may as well be. The Tribe King is gorgeous, arrogant, and devious. He refused to hand over crucial information to help us find our friends until I agreed to stay with him.
For a year.
As far as I'm concerned, deals made under duress don't count. Anyone who would demand such a thing in exchange for our friends' freedom simply can't be trusted.
The problem? He may be calculating and autocratic, but he's slowly slipping under my defenses and making me doubt everything I thought I knew.
Can I sneak away from the Tribe King before he notices I'm gone?
And if I can… do I even want to?
Seduced by the Alien Warrior is a full-length romance with no cliffhanger and a guaranteed HEA. While this can be read on its own, you'll enjoy it much more after reading the first three books in this series.
If you like hot, dominant aliens, kick-ass heroines, and steamy romance, you'll love Warriors of Agron- Hope Hart's new sci-fi romance series.
Read it Now.