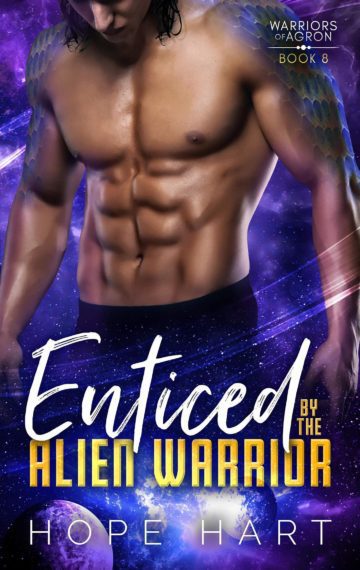 $4.99
Buy Now
Read A Sample
See The Reviews
See The Full Series
Buy The Audiobook
Narrator:

Dana Dae

Available in:

Kindle, Kindle Unlimited, Audiobook, Print

Pages:

206

Duration:

6 hrs and 24 mins

Published:

December 27, 2020
Betrayal tastes like ashes on my tongue.
I've always been the girl who's nothing but a pretty face. The one used to distract the warriors so the others can move our plans forward.
But now? Now I have a chance to save us all. A chance to get us off this planet and back to Earth. Where we belong.
Sure, this mysterious Braxian king may have helped us, and he may even make my skin tingle with an awareness I've never felt before.
But it means nothing.
Because he has enemies hiding around every corner. And they're asking me to betray him in exchange for a way off this planet.
It doesn't matter that he sometimes looks at me like I'm someone special. Like he sees beyond my act and into the heart of me. Like I'm someone precious.
And it definitely doesn't matter that when he looks at me, I want him to keep looking at me like that for the rest of his life.
I'm his Judas. And even if he lives through what I'm planning, he'll never forgive me for this.
I don't blame him.
I'll never forgive myself either.
★Enticed by the Alien Warrior is a full-length romance with no cliffhanger and a guaranteed HEA. While this can be read on its own, you'll enjoy it much more after reading the first seven books in the series. If you like hot, dominant aliens, kick-ass heroines, and steamy romance, you'll love Warriors of Agron- Hope Hart's latest sci-fi romance series. ★
Read it now.